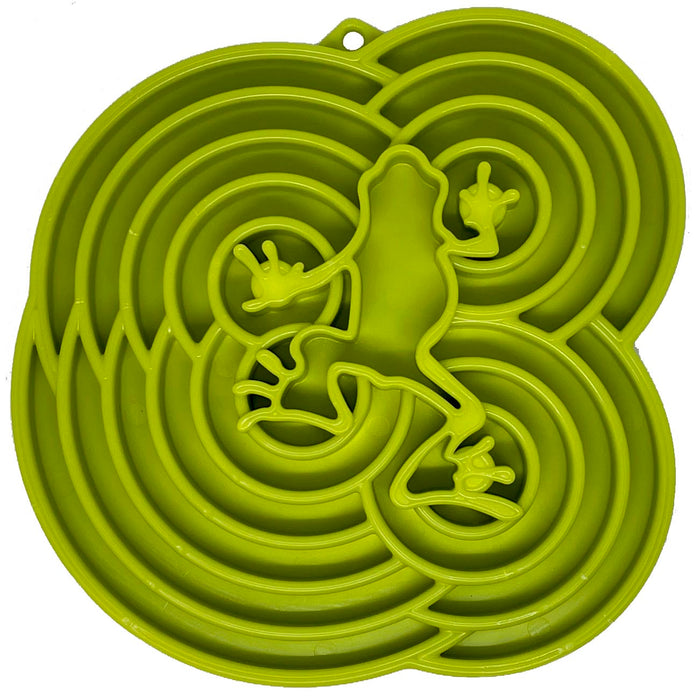 SodaPup eTray Water Frog
Save

0

%
Save %
Original price
$17.99
-
Original price
$17.99
SodaPup is a leader in enrichment products for dogs. Nutritional enrichment for dogs has many benefits and puts your dog's natural foraging instincts to use. We have developed a range of enrichment tools to satisfy different needs. SodaPup eTrays are shallow segmented feeding trays that create a fun eating challenge for your dog
Enrichment- Different heights and depths imitate more natural eating conditions and put your dogs natural foraging instincts to the test. Ideal for flat nosed dogs like bully breeds that may struggle with deeper slow feeder bowls.
Benefits- P

romotes slower eating and improves digestions. Also helps keep your dog entertained, reduce separation anxiety, reduce boredom and unwanted behaviors associated with boredom.

Treat Suggestions- Peanut butter, canned pet food, cream cheese, yogurt (plain), crushed freeze-dried treats moistened with water. Freeze your creation to make it more challenging and longer lasting!